People
Octave PH consulting is built on expertise derived from our core team of Directors who have between them over four decades of cumulative experience in Africa – in understanding local markets, building successful businesses and deriving valuable insights.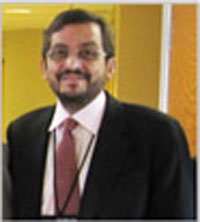 Piyush Nair
"As we set up Octave PH Consulting Limited, we looked forward to sharing our learning and experience with clients seeking top and bottom line growth. This was initiated by identifying business opportunities, building innovation, and developing a pathway for organic and inorganic growth. Through a portfolio of products and services that we have to offer across varied business verticals."
Managing profitable businesses and brands across diverse geographies and cultures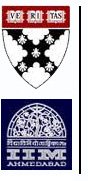 A management professional with 33 years of brand, marketing and managerial work executed across multiple geographies and cultures such as West Africa, Africa, Asia, Europe and the USA, Piyush is co-founder and Director at Octave PH Consulting. A management graduate, he is an alumni of Harvard Business School (Advanced Management Program May 2011) and Indian Institute of Management, Ahmedabad (IIM – A)
Having worked with global multinationals (Colgate, PepsiCo etc.) and professionally 'family owned' organizations (MRF Tyres, Lornamead etc.), Piyush has experience in working with varied managerial styles and operating structures. His rich experience includes; conceptualizing and developing a business plan from scratch, sourcing funds from local and overseas investors, establishing a full-fledged functional corporate and regional management teams. He also specializes in the ability to grow businesses, deal aptly with government regulators (fiduciary and industry) and achieving success in brand growth. Piyush is hands-on and excels in providing clarity and direction amidst challenges. It is his direct approach and solution orientation that Octave PH consulting now offers its customers.
Why Octave PH Consulting Limited
Piyush comments "At Octave PH Consulting Limited we strive towards assisting clients translating their vision of growth by obtaining a deep understanding of the needs and wants of their targeted customers. Our experiences of implementing innovative GLOCAL (Think global but act local) strategies provide clients with a guaranteed approach to identify and sustain growth opportunities. Companies across diverse businesses have seen failure rates in excess of 80% of all new products and services launched. In emerging markets with a high GDP growth rate (Africa - Nigeria & West Africa) there is a greater need to ensure that new initiatives are successful. With intense competition in markets from both local and global companies, failure is not an option. Our methodology at Octave PH Consulting is that we offer client's world class collaborative solutions for varied businesses by combining innovation in strategy and flawless excellence backed with fact based insights and knowledge, all of which are the key ingredients towards driving profitable growth"
Octave PH Consulting Limited has two Directors (including Piyush) on the Board of Directors (BOD) who additionally bring to the business aesthetic interior design techniques, with a proven experience of handling turnkey projects, tactical execution and operational excellence in diverse businesses in Nigeria.
We have two Nigerian advisors on board who rugulatory, legal and business lumaniries each of whom bring over 40 years of experience on board in diverse industries and functions.
ADDRESS
Polo House, Flat No 2B, Omo Osagie Street, Off Awolowo Road, South West Ikoyi, Lagos, Nigeria.
PHONE
+234 803 456 0062
+234 9090 123 134